Strivr Portal release notes
February 2023
Headset count by Player version
A new Headset count by Player version chart is now available on the Device Overview page. The chart gives you a view of how many of each headset model the tenant has on each version of Player, and can also be viewed in table format or exported as a detailed CSV that contains individual rows for each device and its version number.
Headset count by Player version chart on the Device Overview page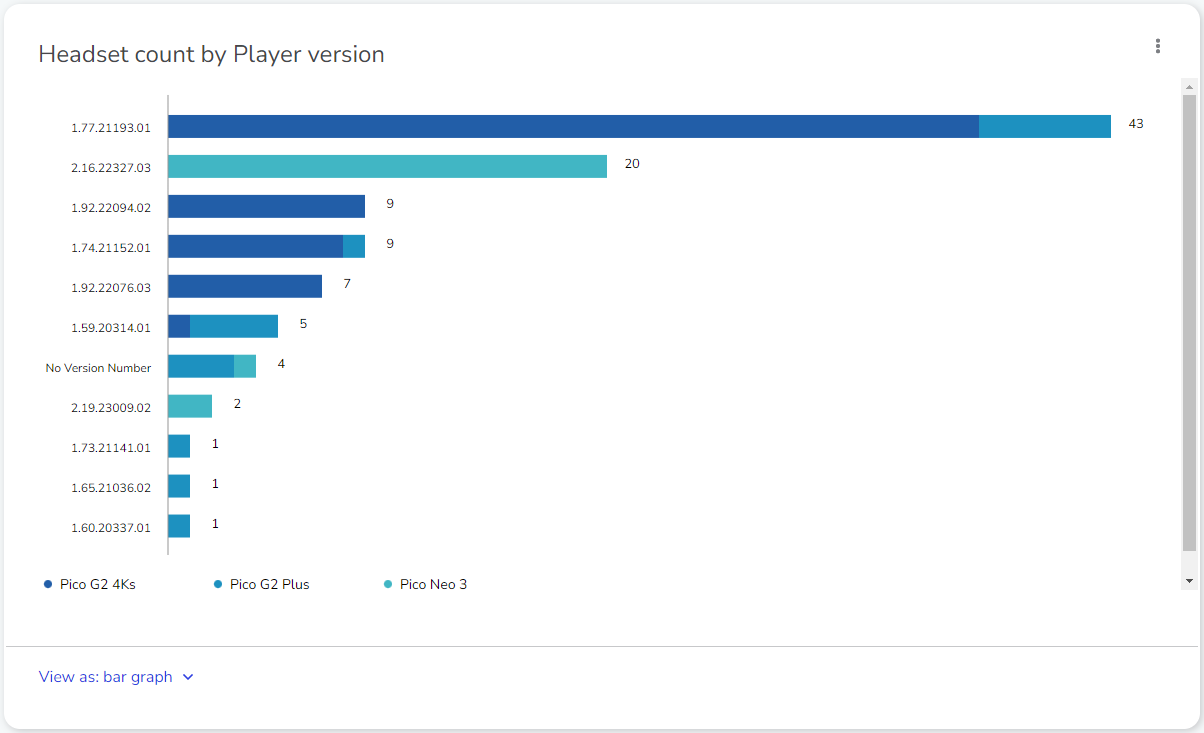 Device Details CSV export
The Device Details CSV export has been enhanced to include device model (e.g. Pico Neo 3) and serial number as part of the exported data.
January 2023
Revision notes
Users with the necessary permissions can now enter revision notes as part of publishing a new version of a course or experience. These notes can then be accessed through the new Revision History link available on the Course Details and Experience Details pages.
The Revision History link on the details of a course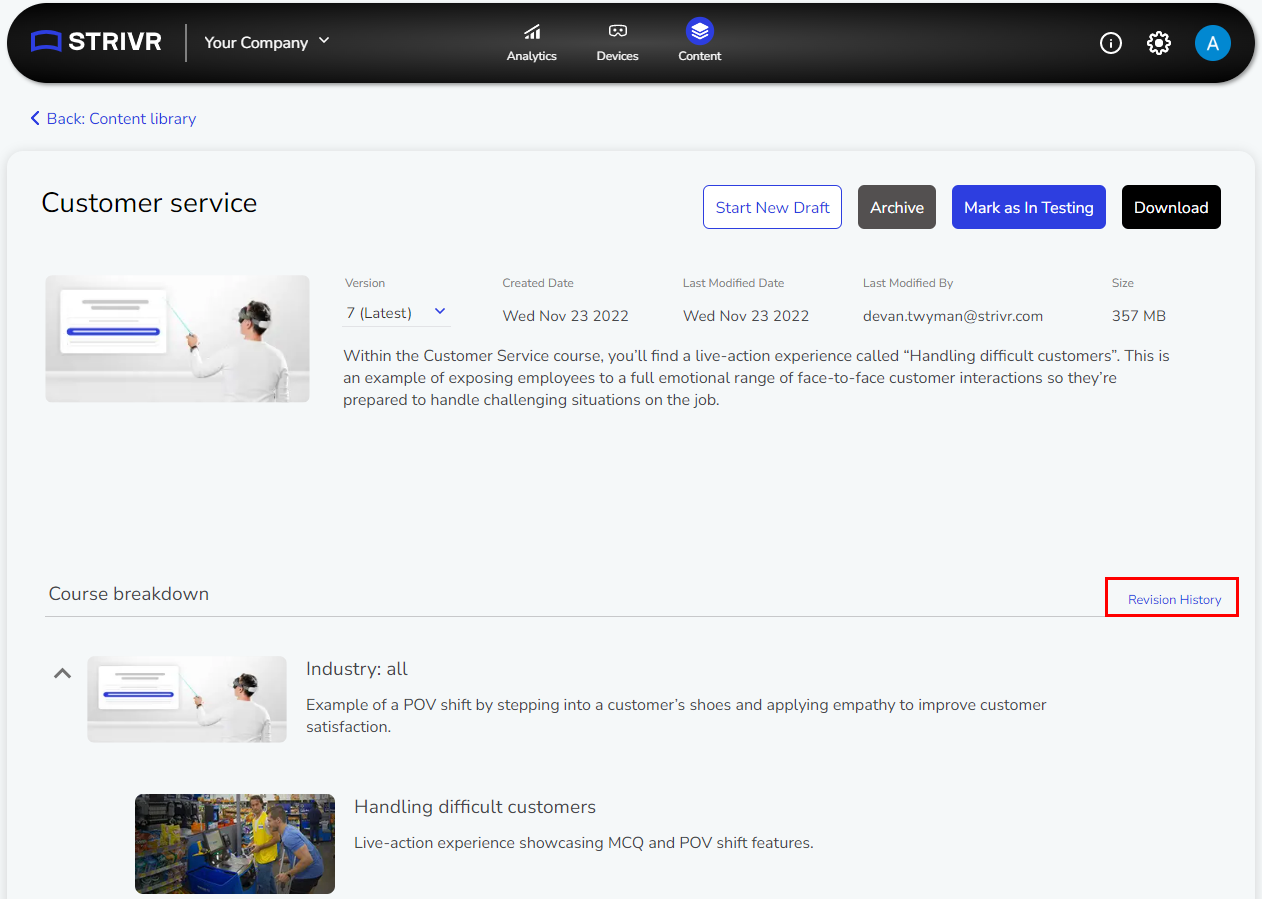 Entering revision notes when publishing an experience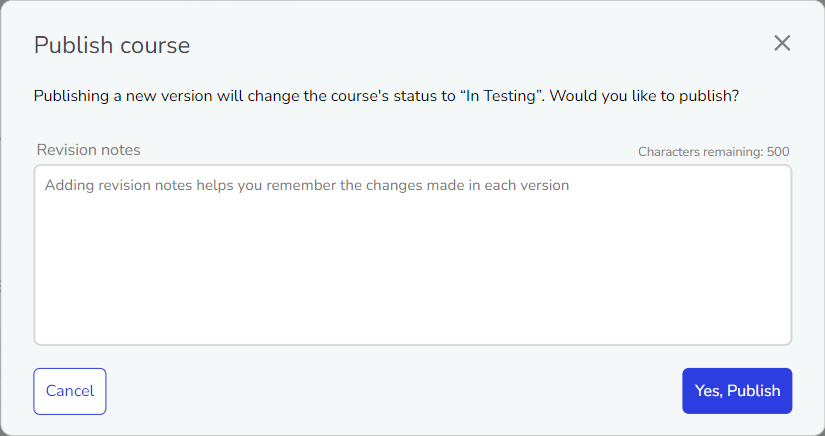 Revision history for a course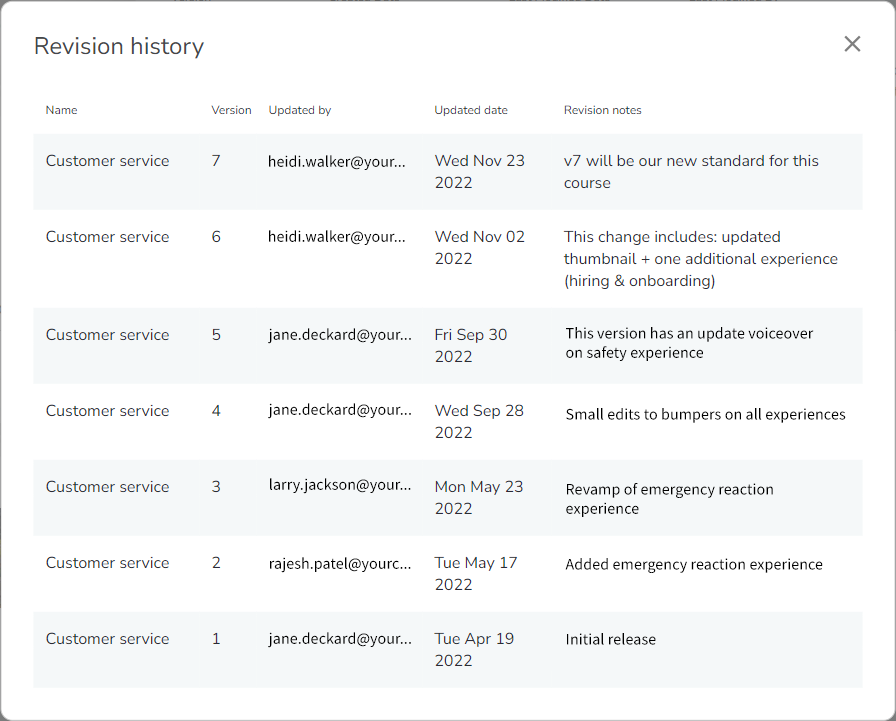 Export from device details
Users can now export data from Device Details. This export generates a CSV file that contains device information for all devices that meet the current search criteria.
Export CSV button on Device Details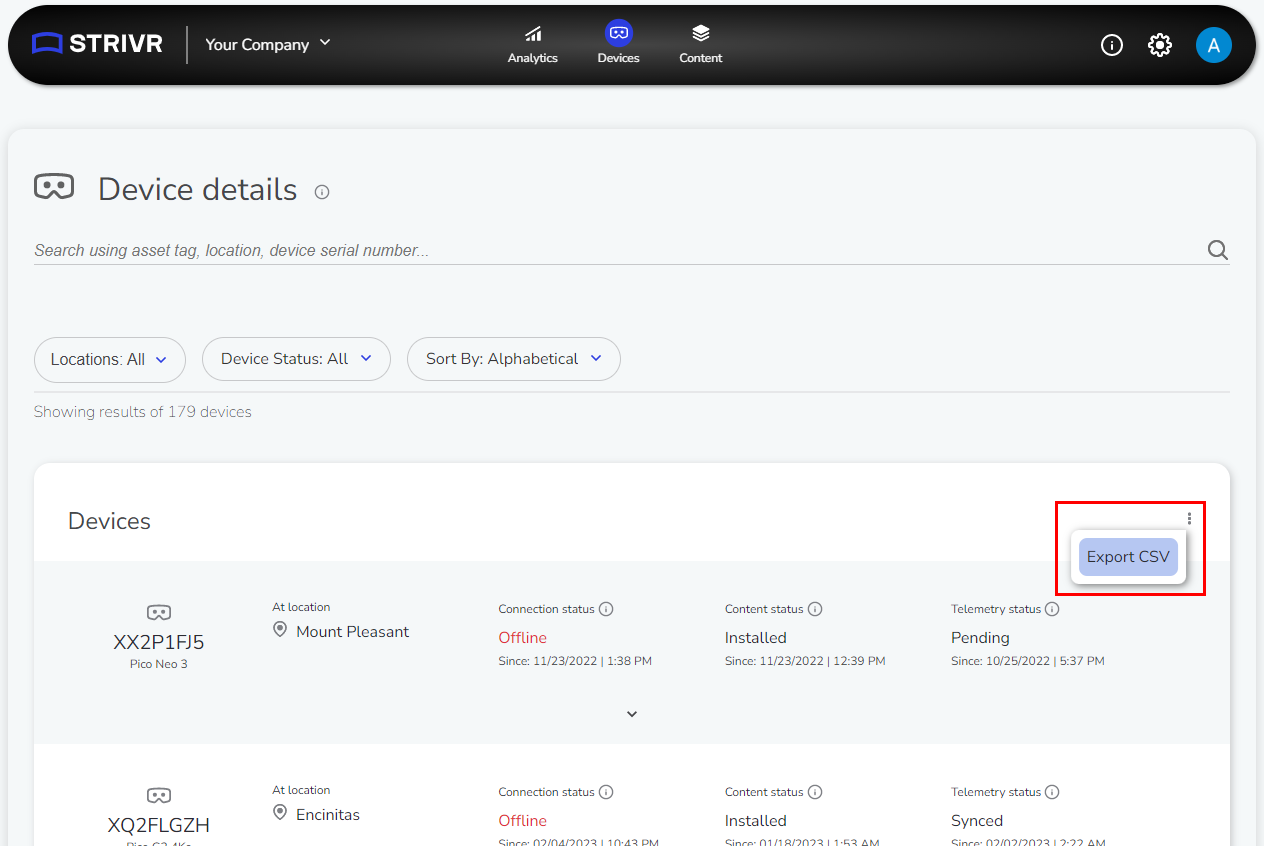 Analytics improvements
Exports from question-oriented analytics now include location information.

Users can now export learner-level question responses from question-oriented analytics. These exports provide the individual responses each learner provided to each question.

Export options on Average score distribution by question

Unscored experiences are no longer included in Average score by experience, Score distribution by experience, and Question share by score range analytics.

The Unique learners by location analytic now shows the count of total locations that have launched Strivr.

Total locations shown on Unique learners by location

Question-related analytics have been modified to clarify answer correctness. The Correct column has been replaced with Correct answer?, to which the responses will be Yes or No instead of the previous True or False.

Correct Answer? column on Average score distribution by question