Strivr Portal release notes
October 2022
Terminology change: Programs are now Courses
Throughout Strivr applications, the term Course now replaces the term Program. Courses are the top-level container for training content. Courses contain modules, which in turn contain experiences, single units of training content. More about courses
Building Courses in the Strivr Portal
From the Content Library in the Strivr Portal, users can now assemble courses for deployment to learner headsets.
Customers with sufficient permissions will see a new Build Course button in the Content Library and can then create modules and select experiences to add to those modules.
New Build Course button in the Content Library

Selecting experiences to add to a module within a course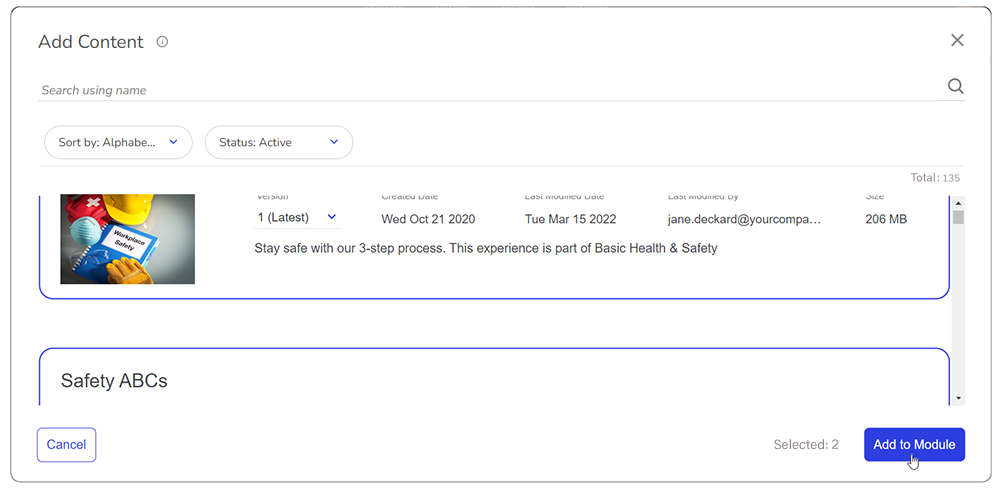 Experiences can be created and published to the Content Library by Strivr or by customer teams using Strivr Creator.
Courses have a lifecycle: they are created as drafts, then published for internal review, and then approved for deployment. Approved courses will appear in the list of available courses when deploying courses to headsets.
Link update
The Strivr Support link in the header now reads Portal Help. The destination link is unchanged.
September 2022
Analytics usage
Analytics Overview and Analyze by Course have been updated to clearly distinguish experiences started vs. completed to better inform the user about learner behavior. This information is also included in data exports.
Updated graphs include both started and finished data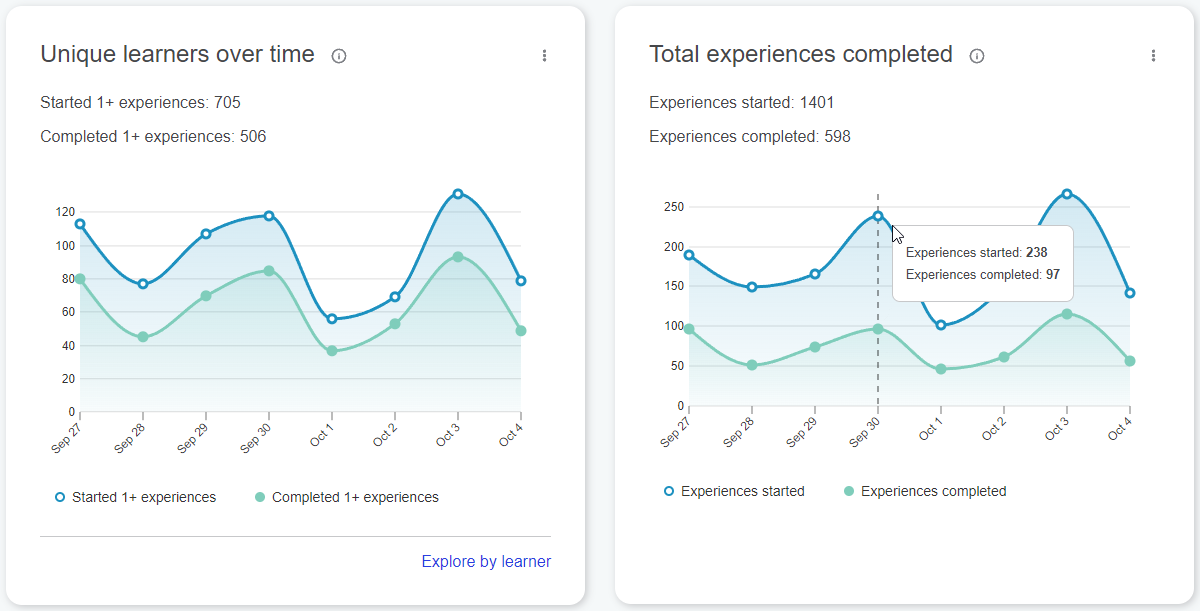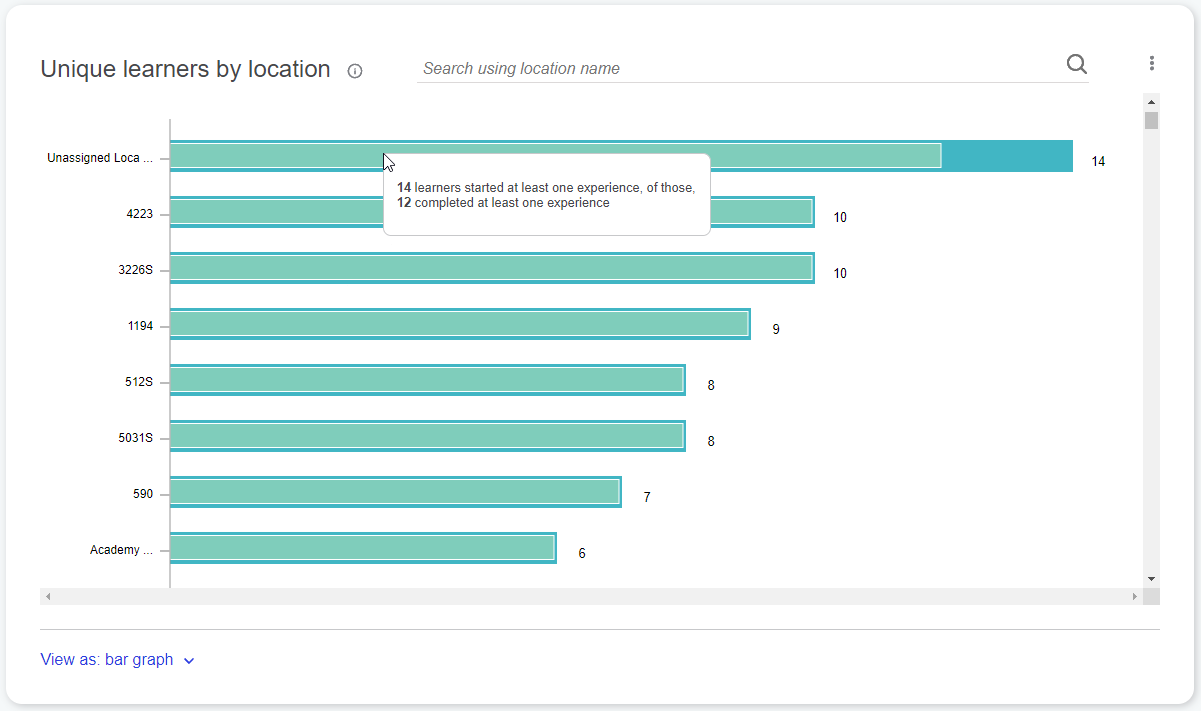 Device connectivity trends export
When exporting device connectivity trends, the column "partially online" has been replaced by the column "Yesterday's Availability". This column reads Online if the device was connected for at least 4 hours of the previous day (sequential or nonsequential).
Device Connectivity Trends export file

August 2022
Strivr Portal revamp
A new version of Strivr Portal includes an entirely new design and expanded functionality. The site address remains the same at https://portal.strivr.com.
New design
The Strivr Portal's new interface foregrounds key information and trends on Device and Analytics overview pages from which the user can drill into details.
Content Library
The Content Library lists all of the company's courses available for deployment to headsets. Users can click any course to view a course breakdown showing the modules and experiences it contains.
NOTE: With the revamped Strivr Portal, the term program is now replaced with the term course. More about courses
Expanding a course in the Content Library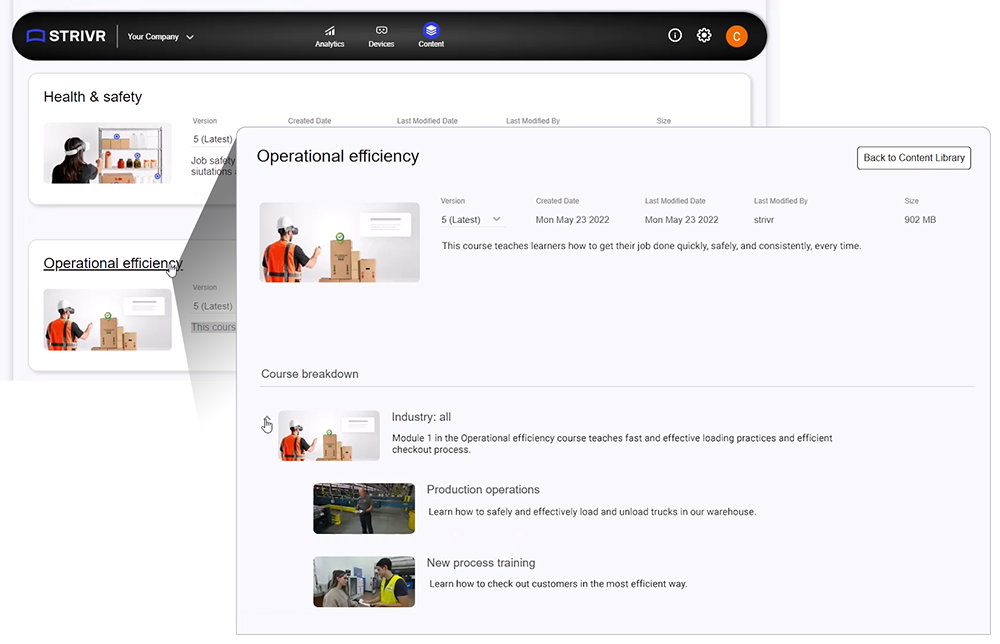 Expanded Analytics
View data by course, module, and experience, or by learner. Review usage and performance data and, for interactive soft skills experiences, analyze in-headset responses.
Drilling into usage and score data by course