Strivr Player release notes
September 2023 version 3.10 (Full version 3.13.23248.48)
Quest controller models
This version of Strivr Player includes updated controller models when running on a Quest device. Previously, if you opened Player on a Quest or Quest 2 device, the controller models would be that of the Oculus Rift (which is no longer supported). We have updated the models to use the models of a Quest 2 device, which differ in appearance from the Rift controller models.
Quest controller models in Strivr Player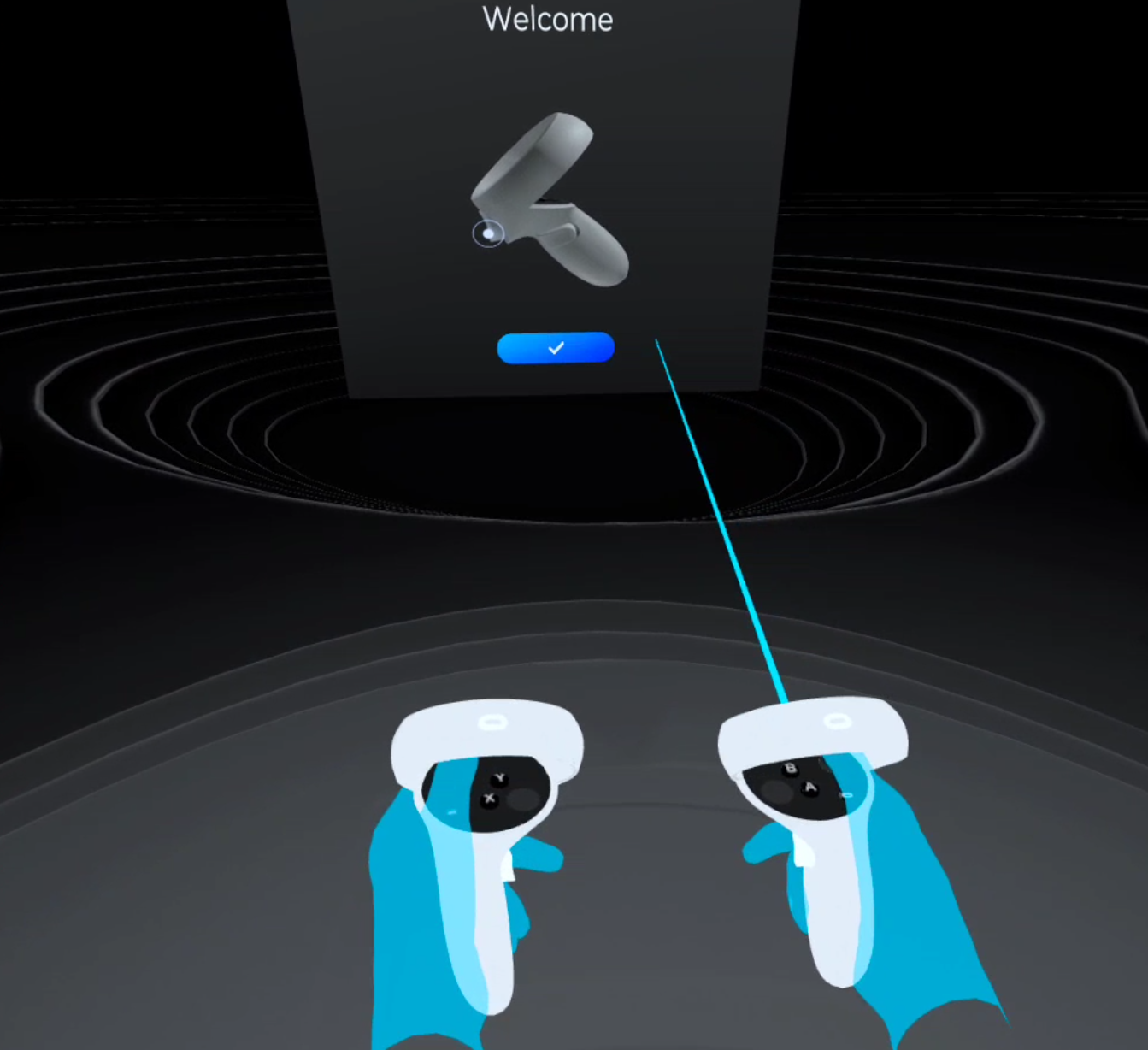 Configurable User Type text
The text that appears on the buttons for selectable user types during login can now be overridden by custom text. To make changes to user type button text, talk to your Strivr CSM.
Default (left) and custom (right) text for user types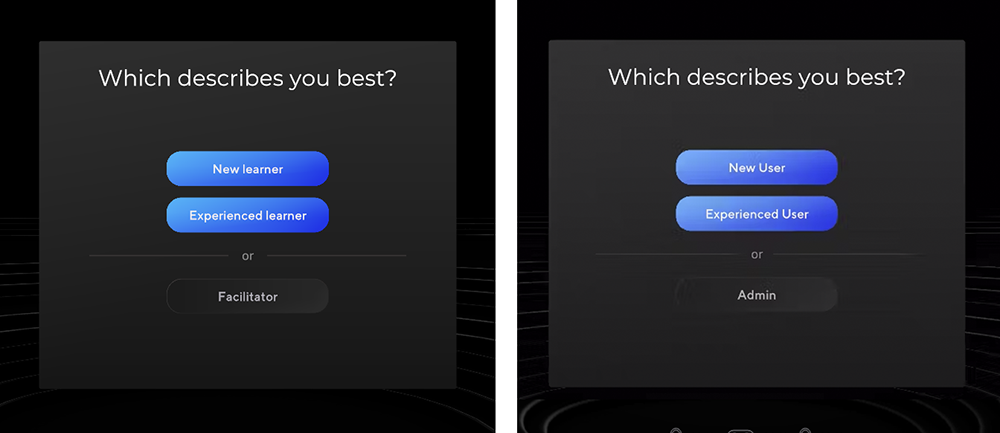 August 2023 version 3.10 (Full version 3.12.23241.47)
Scrolling module menu
This version of Strivr Player includes the addition of scroll buttons on the module scroll panel. Previously, you had to hover over the module section and use the thumbstick or trackpad to scroll. Now there are buttons that a user can click to scroll, similar to the buttons that are shown to the user to scroll through the course list. These buttons will only show if there are more than 5 modules in any given course. Note that thumbstick and trackpad scrolling still work, but this is an additional control option that is now available to the user.
Scroll buttons on the module scroll panel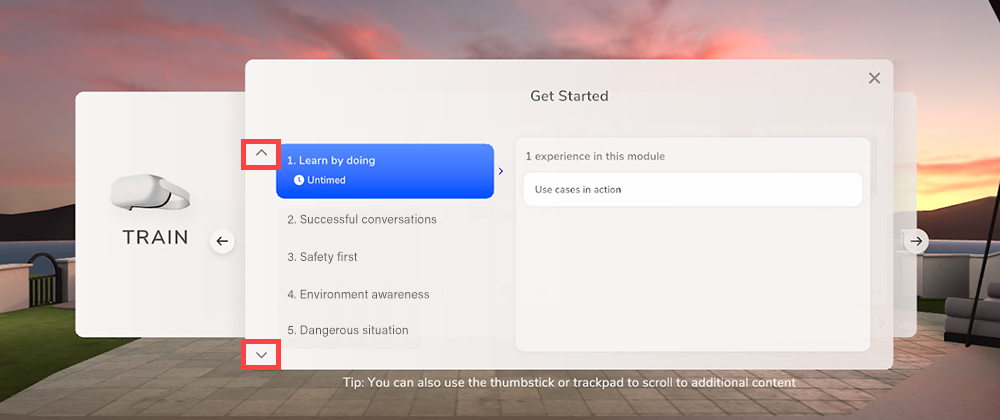 July 2023 version 3.10 (Full version 3.10.23209.38)
Connectivity status access
Strivr Player users can now access connectivity status in two ways:
From the quick menu beneath the training menu in Strivr Home, users can select the Connectivity icon.

Connectivity indicator in the quick menu

After selecting the Facilitator user type during acclimation, users can select Connectivity.
Both methods take users to the Connectivity status screen.
With this release, connectivity status is no longer accessible through a controller button combination.
Version 2.21 Hotfix (Full version 2.21.23270.03)
Hotfix
This version of Strivr Player includes a bug fix that addresses a critical issue around an Android OS resource limitation which prevented cloud updates and general communication to Strivr services. This hotfix resolves this issue and will fix any headsets currently affected by this issue as well as prevent this issue from occurring on any devices in the future.