How do I find the asset tag on a headset?
The asset tag is important to identify a headset. If you contact Strivr with feedback regarding a specific headset, we may ask you for the ID number of that headset. The ID number of the headset is the alphanumeric code that appears under the barcode. If you have an older headset, the tag may look slightly different than the images shown here, but will still include a code. Here's how to find it:
Pico Neo 3
The asset tag is located on the left strap.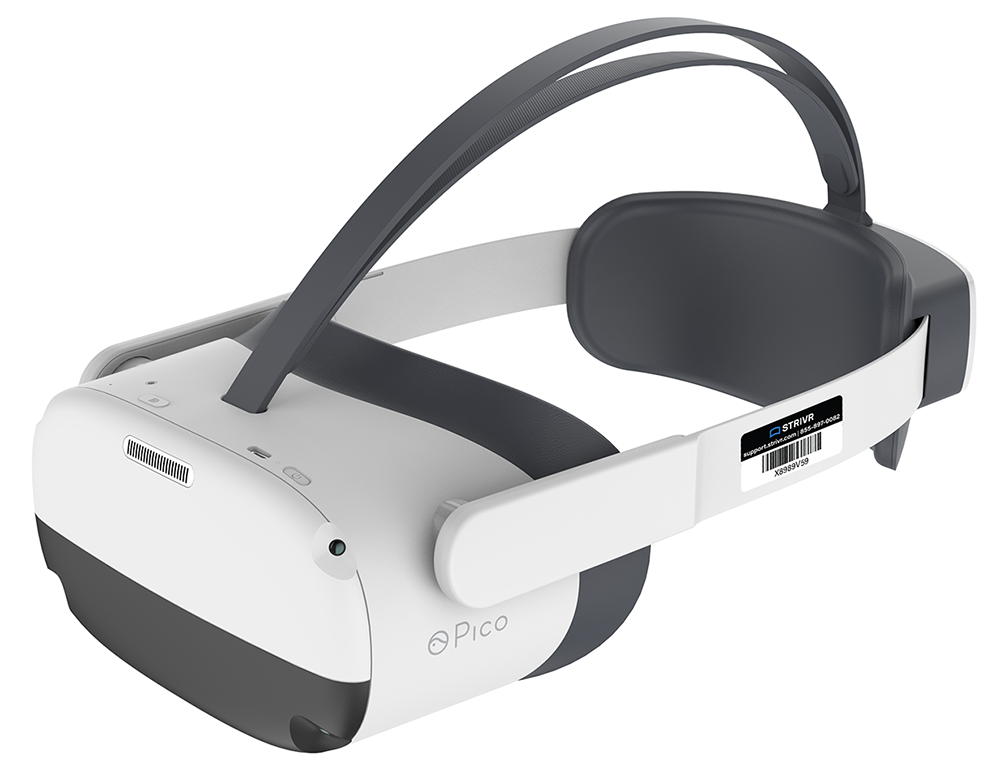 Pico G2, G2 4K, and Oculus Go
The asset tag is located underneath the protective foam on the inside of the headset, usually on the right side. Gently pull the foam interface back to reveal the tag. If you don't find it on the right side, try the left side.